An undeveloped camp area in the Uintah Basin which features in Utah National Parks Council long-range plans.
Available for unit use, family reunions, stake and district activities and training courses.
Features
Pavillions
Kitchen Area
Developed Campgrounds
Water
Limited Power
Latrines
Contact the Vernal BSA Service Center at (435) 789-9108 for information.
For driving directions, click here.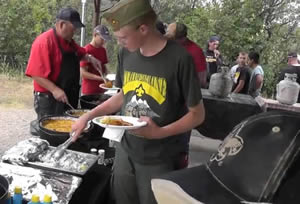 Wood Badge Courses at Bacon Park
Timberline NYLT at Bacon Park