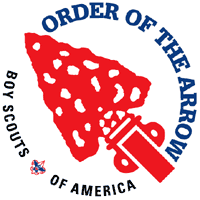 If you are:
A new Arrowmen or

Transfering to the Tu-Cubin-Noonie Lodge

and need to pay your dues
You're at the right place!
If you are a CURRENT MEMBER of our lodge, click HERE to pay your annual dues and renew your membership online.
Dues are $12 per year. Please fill out the following form, this information will be used by the lodge to properly register you as well as to provide you with the latest Lodge and Chapter information.
Should you run into any trouble please contact Jack Dillon.