Recognition and Awards for Commissioners
Registered commissioners are eligible to receive several different recognitions for their training & service. Here is a summary of the awards currently available: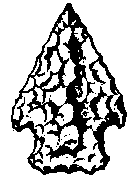 The Arrowhead Honor - The Arrowhead Honor signifies a high level of performance and the ability to put training into practice.

The Commissioner Key - To qualify for the Commissioner Key, a commissioner must demonstrate progress in Tenure (3 years), Training, and Performance.

The Distinguished Commissioner Award
- This is a recognition for commissioners who are providing quality service over an extended period of time (5 years).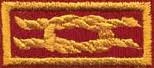 Commissioner Award of Excellence in Unit Service
- Commissioners qualify for this award through unit service and completion of a project that results in improved rentention of members and on-time unit charter renewals over the course of two years.
Doctor of Commissioner Science Degree
- Commissioners who complete at least 24 courses at a commissioner college, earn their Arrowhead Honor and Commissioner Key, complete a thesis or project, and give service to the College of Commissioner Science can be awarded the Doctor of Commissioner Science Degree by the council.

Doctor of Commissioner Science Knot Award
- This award recognizes completion of a standardized training program leading to the completion of a thesis or project and achieving the degree of Doctor of Commissioner Science from a College of Commissioner Science, including service over a 5 year period.