What is an Eagle Coach?
An Eagle Coach is a mentor and a guide for Scouts who have reached Life Rank and seek to earn the Rank of Eagle. They provide assistance as requested by the Scout and also serve as a liaison between the District Eagle Committee and the Troop level leaders.
An ideal Eagle Coach would be someone who understands the Eagle Rank requirements, has had previous experience in Scouting, and is a good role model.
Eagle Coaches are a volunteer District Committee position and are trained by and work under the direction of the District Eagle Committee.
The District Goal is to have at least four trained Eagle Coaches per Stake
The District Eagle Committee is seeking to place at least four trained Eagle Coach per Stake in our District.
Eagle Projects are difficult, time consuming, and have many requirements that the scout must fulfill. Scouts need a resource they can rely on to help them through this process. Eagle Coaches provide the essential one on one help that the District Eagle Committee is unable to provide.
Scouts who have worked with a trained Eagle Coach, are 90% more likely to receive project approval from the District the first time they submit their project.
It's extremely discouraging for the Scout to spend time choosing and planning for a project, submit it for approval, then find out it does not meet the requirements. Eagle Coaches can be a resource to help make achieving the rank of Eagle a much more positive experience and prevent many misunderstandings before they arise.
The District Eagle Committee would like to make earning his Eagle Rank a positive process for the scouts in our District. With trained and functioning Eagle Coaches we can work together to make this happen. How can Eagle Coaches help? By using this website to...
1. Understand the requirements
2. Register as a resource for your area
3. Set correct expectations (scouts & parents)
4. Know the process
We look forward to working with you!
___________________________________________________________________________________________________________________________________________________________________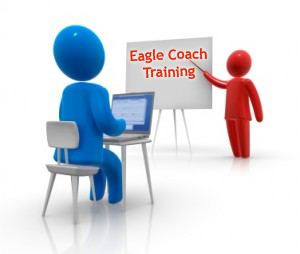 Eagle Coach Training Process
Sign Up (

Zion District)

here to provide your contact information so you'll receive ongoing Eagle info from the District/Council.
Complete the online

BSA Youth Protection Training

course. It is not necessary to complete this again if you have completed it in the process of registering for a current scouting position.
Review the "

Scouts

"

section of this website, click on every link, and become familiar with the requirements and guidelines for Eagle Projects along with our District procedures.

Read the following information:
Complete Steps 1-4 then attend:
Monthly Round Table at 7pm for the District Eagle Coach Training Courses

.

Serve on at least two Eagle Board of Revews so you learn what is expected of the Eagle Projects and Candidates. Contact the

District Advancement Chair

for service on the Eagle Board of Reviews.

Be willing to serve on the semi-Monthly Board of Reviews as needed,

at least one per month. Currently, the Eagle Board of Reveiw meets as follows:

ZION DISTRICT:

o

n the

2nd

and 4th

Wednesday of each month at 7pm.
Important: Eagle Coach training is ongoing. You must continue to attend the monthly meetings and read email communications from the committee in order to stay up to date on important issues regarding the Eagle Process.
At the completion of the 4 District Eagle Coach training courses, you will receive a registration form to fill out and you will be officially registered as a BSA Eagle Coach. This is a District Committee position and you may wear the District Committee patch and loops on your uniform. The patch and shoulder loops ($5.10) will be available for purchase at the Scout office or at the Training Course for your convenience.
________________________________________________________________________________________________________________________________________________________________________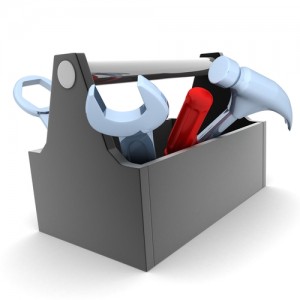 Eagle Coach Tools and Resources
Pre-Project Approval Aids