2013 University of Scouting
February 9, 2013 8:30am - 1:30pm
1000 N. Main St., Orem, UT
The Utah National Parks Council Training Team is proud to present the 1st Annual University of Scouting. This supplemental training for adult leaders will offer fun, learning, and fellowship for all who attend. It is the only time during the year where you can find, all in one place, the widest variety of supplemental training opportunities in all program areas. Whether you are new to the program or a veteran, the University will provide interesting courses in Boy Scouting, Varsity, Venturing and what we call General Scouting Studies. Participants will enhance their Scouting & leadership skills to create a better Scouting experience for their youth. The focus is on adult training.
Lots of great prizes and giveaways!!
Download the UoS 2013 Course Catalog (updated 1/28/2013)
NEW COURSE!! Introduction to Canyoneering @ 12:20pm
Download the UoS 2013 Event Flyer
Great for unit leaders, district leaders, stake leaders, and parents!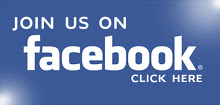 Cost:
Adult Participant $10.00
Staff Participant (Staff also taking at least 1 course) $7.00
Lunch is included. Choose from 3 different sandwiches (with chips and cookie), or a Garden Salad
Time:
Opening Ceremony: 8:30am
General Session: Keynote Speaker Mark Griffin, National BSA Volunteer Training Lead: 9am
3 class periods (10:00am - 10:50am; 11:00am - 11:50am; 12:20pm - 1:10pm)
Lunch: 11:50am - 12:20pm
Closing: 1:15pm - 1:30pm
Choose from more than 25 awesome courses, including:
Energizing the 11 Year Old Program
Developing Venturing Crews that THRIVE
Varsity All-Stars & Annual Planning
GPS / Geocaching Fun
Trails to Testimony with Brad Harris
Developing Effective Youth Leaders
"Knock Their Socks Off" Training Tips
Building Strong Districts
Tasty Dutch Oven Cooking
Soaring from Life to Eagle
Leave No Trace
And much, much more!
Help support this event by getting a company or entity to donate in-kind goods for this event! (Not all types of goods are eligible, please contact the Council University of Scouting Chairman or Advisor for details)
Contact Scott Anderson, UoSUT@ymail.com, 801-602-7343, for more info or to volunteer!
*Note: University of Scouting is an adult leader learning experience. Baby-sitting or childcare services are not available.