Leader Specific Training
Location Gunnison Middle School
Please download and print the documents for your specific Training Course


from the following choices: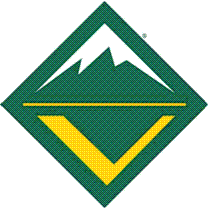 Training Handout Documents (

Bring Handouts to Training

)

| | |
| --- | --- |
| Position you are Training For | Handout Documents |
| Den Leader and/or Assistant Den Leader | Download |
| Webelos Den Leader and/or Assistant Den Leader | Download |
| Pack Committee and/or Pack Trainer | Download |
| Cub Master and/or Assistant Cub Master | Download |
| Scoutmaster, Assistant Scoutmaster, 11 Year Old Leader | Download |
| Varsity Coach and/or Varsity Assistant Coach | Download |
| Venturing Advisor and/or Venturing Associate Advisor | Download |
| Troop/Team/Crew Committee Members | Download |
As this Leader Specific Training does not provide specific training for Chartered Organization Representatives, Unit Commissioners, Assistant District Commissioners, Bishops, District Committee Members, or District Committee Members-at-large. All of these positions are a separate training at a different time. We recommend that CORs attend committee training, unit commissioners attend the specific training for the type of unit you serve, and Bishops to attend Venturing Leader Specific Training.
Online Training Registration is encouraged. Cost of "at the Door registration" will be an additional $5.00 for handout printing costs.
Dinner will be served so please attempt to arrive 10-15 minutes early to help us with registration confirmation details. Please download and print your ticket when you register.
Start Time: 6:00PM
Questions: Contact District Training Chair: Phil Thomas sanpetescouter@gmail.com