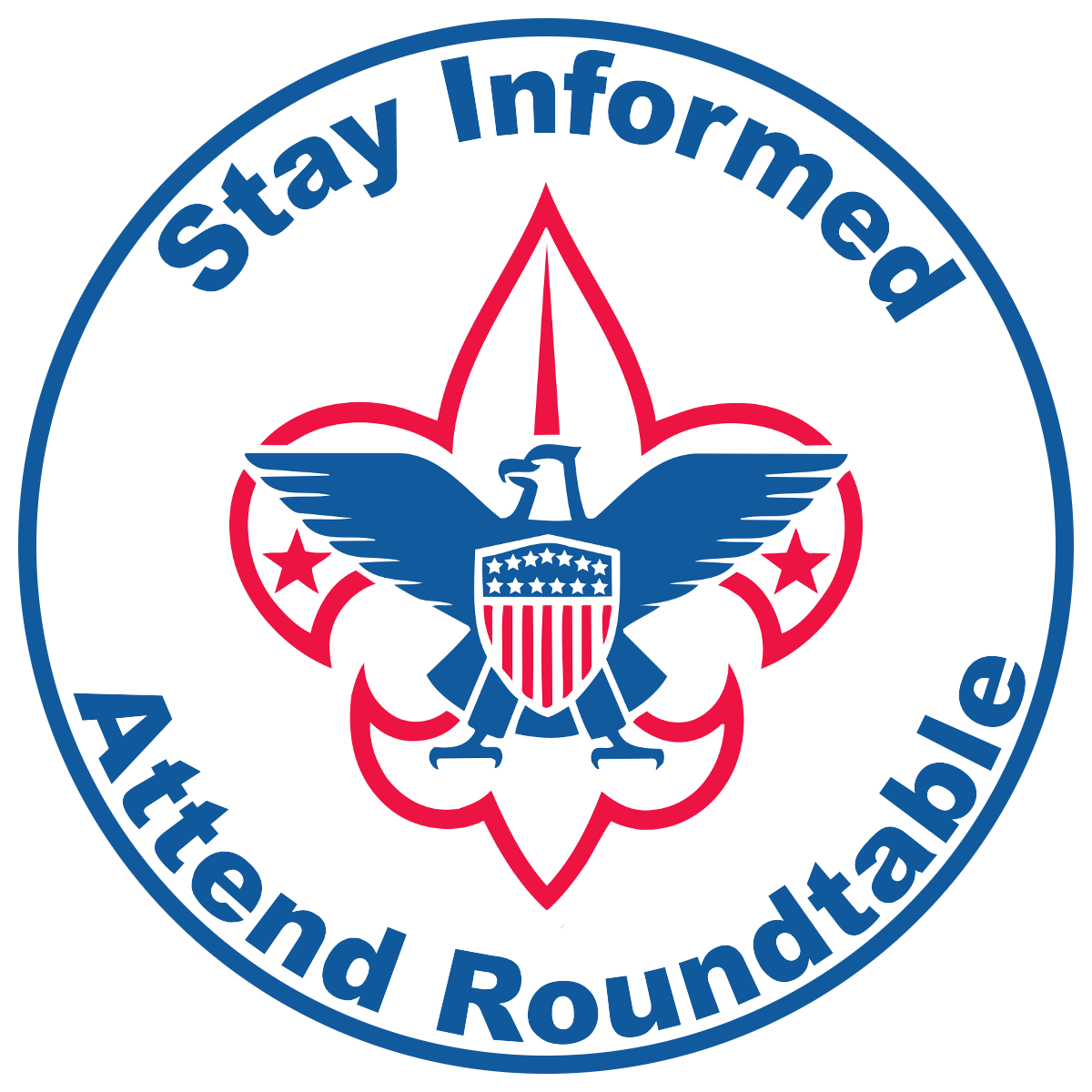 Roundtable Schedules
The Diamond Fork District has a unique tradition of having both Stake and District Roundtables. Roundtables are always held on the 2nd Thursday of the month at 7:00 p.m except July. In July there is no Roundtable.
Please check the Roundtable Training Calendar for more information about Roundtable topics in 2017.
The Black Diamond District fliers and activity announcements. Email a pdf to lee.ferrin@scouting.org to have it added to this list.
District Roundtable Location
"White Church" - 31 E. Maple St., Mapleton, UT (map)
7:00 p.m. - Check District Calendar
2nd Thursday:
January
March
April
June
September
October
December
Stake Roundtable Locations
Stake Centers
7:00 p.m. - Check District Calendar
2nd Thursday:
February
May
August
November
Cub Scouts
7:00 p.m.

Boy Scouts
7:00 p.m

Varsity Scouts
7:00 p.m.

Venturing
7:00 p.m.

Roundtable provides training opportunities for all leaders of Cub Scouts, Boy Scouts, Varsity Scouts, and Ventures. Valuable information is presented to help improve your program and to help make you a more effective leader in your Scouting programs.. Be sure to make this a monthly commitment to come and participate at Roundtable.
Tell us what you think!
We want Roundtable to be meaningful and worthwhile. Please let us know how we can improve by completing our Start / Stop / Continue survey.
Roundtable Support Information
The National Council, BSA provides a variety of support programs, training and documentation for Roundtable staff. Pleasde visit the following links for more information.