WebelosWoods2012
An outdoor program and activity for Webelos Scouts and their Dad (or other adult partner)
DATE: SATURDAY, AUGUST 18TH PLACE MUTUAL DELL, AF CANYON Time: 9am to 3:30pm (Check-in and breakfast from 7:30am - 9am)
To register, click here
Cost is $16.00 ($8 per scout & $8 per father/guest)
Purpose of Webelos Woods
The purpose of this outdoor experience is to create a genuine desire in all Webelos Scouts to know more about Boy Scouting. During the day, they will experience being part of a patrol and a troop, learn scouting skills, take a nature hike and participate in a campfire program. This activity is a natural stepping stone for the Webelos Scout to move into Boy Scouts. The boys will also complete requirements for Activity Badges and the Arrow of Light.
What to Bring:
Wear Your Uniform
Sunscreen
Dress appropriately for the weather
Health forms for BOTH Scout and father (or other adult partner)
Role of Father/Guest:
He is our guest
He should help, encourage, and help his boy
He should participate with his Webelos Scout
He should consider himself part of the Scout patrol
He should follow the patrol leader
Health Forms need to be on file at the camp for Both Scout and Father/Guest See link to health forms as you register; no physical required
Breakfast and lunch will be provided at camp
Activities will finish between 3:30 and 4pm
The Alpine District Webelos Woods activities begin on Saturday morning; however, campsites at Mutual Dell will be available on Friday night if a father chooses to camp overnight with his son
The Webelos Scout should come wearing his uniform
This is an experience for the Scout, but every boy is REQUIRED to come with either his father or other adult guest
Questions? Call Rebekah Kaylor 801-756-7668
or Lenore Carrier 801-380-5777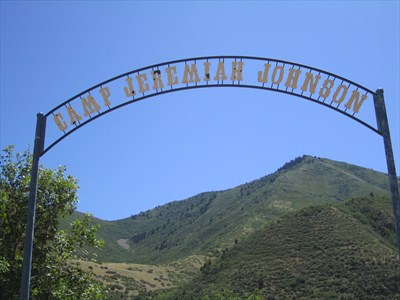 Summer Camp
Cub Scouts and girls can embark on their first, second, or third experience at camp Jeremiah Johnson. BB shootine, archery, rafting, crafts, games and exploring nature all call to the bright eyes of a young one eager for outdoor fun. A well stocked trading post for treats and trinkets beckons as well as oportunities for advancement.
To register click on the camps link aboove and follow the signs to
Camp JJ!
2012 Alpine District
Cub Scout Olympics
Date: Saturday, June 16th
Time: 8:30am to Noon
(Check-in & Breakfast from 8:30 -9am )
Place: Pavilion and Fields West of Highland Stake Center
5335 W 11200 N Highland, UT
Click Here to Register
*Cost is $3 per scout/leader
*Breakfast is included
*BSA Health Forms Required
*Cub Scouts should be in uniform
*Please arrange for at least one adult leader for every 5 boys
Questions? Call Rebekah Kaylor 801-756-7668
or Lenore Carrier 801-380-5777