Individuals, Cub Packs, Scout Troops, Venturing Crews, Young Women Groups, and Youth Ministry Groups can sell discount cards to raise money for their summer camp!
Sales begin January 1, 2018 and go to April 1, 2018.
The Smart Saver Card includes admission to the Scout Show, April 28, 2018 along with hundreds of amazing deals at your favorite restaurants & shops.

In addition to admission to the Scout Show the Smart Savers Card includes:
Completely Free Items: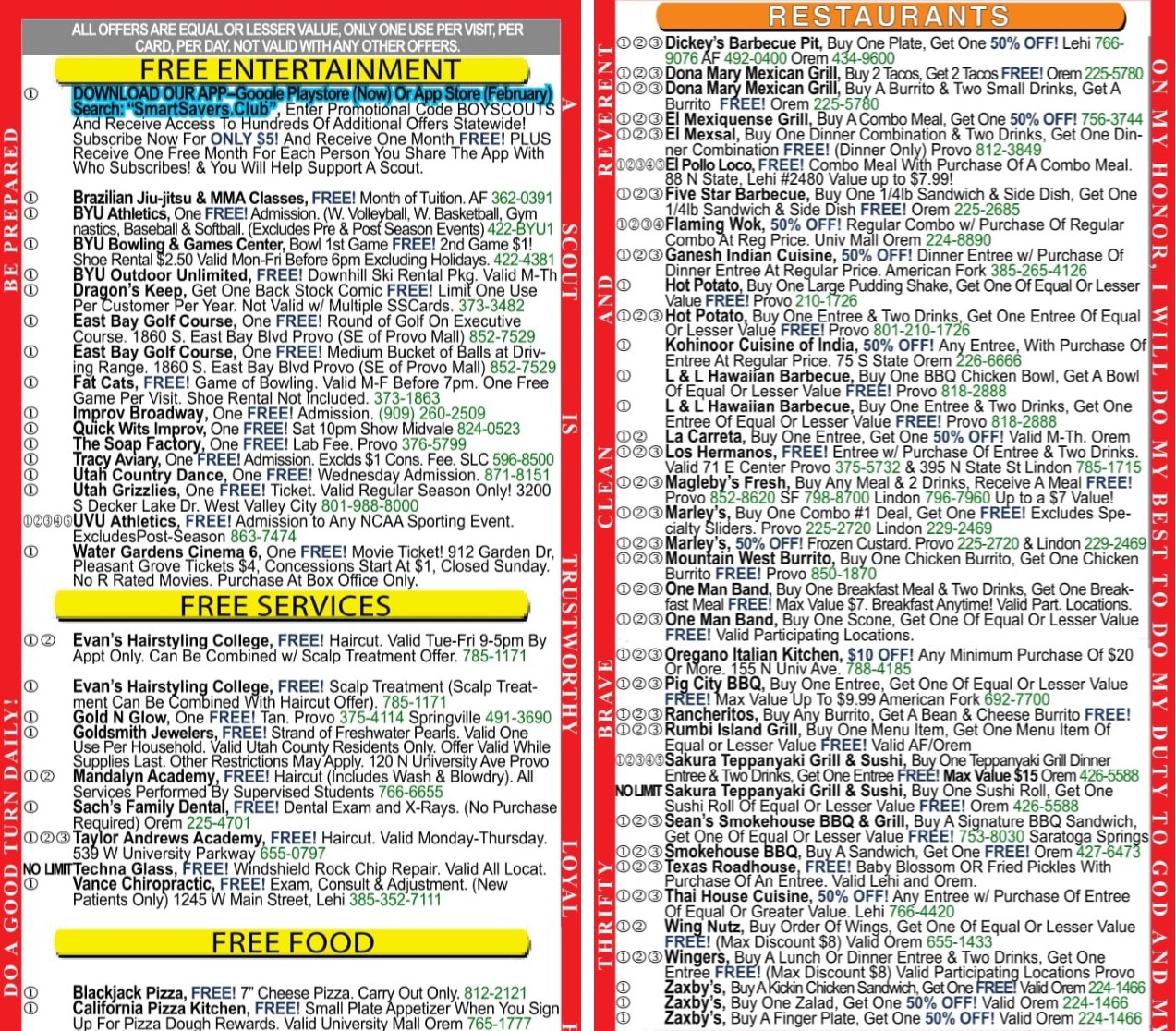 Martial Arts Tuition

Athletic Events

Bowling

Golfing

Movies

Comedy Shows

Fitness Pass

Car Wash

Hair Care

Dental Services

Cookies & Bread

Pizza

Sandwiches

Frozen Custard & Smoothies

& Much Much More!!!
Click HERE to see all the free discounted items on the SAMPLE card. (PDF of Card)
Contact a local Scout to purchase your card!