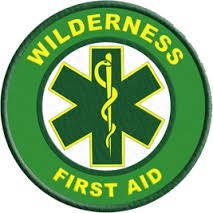 Wilderness First Aid
What is Wilderness First Aid?
Wilderness First Aid (WFA) is the assessment of and treatment given to an ill or injured person in a remote environment where definitive care by a physician and/or rapid transport is not readily available.
Why is it important?
In the Utah National Parks Council we are able quickly be in a place to enjoy nature. We are also have an abundance of high adventure activities at doorstep: rock climbing, caving, canyoneering, mountain biking, kayaking, canoeing, river rafting, etc. Very frequently these activities take place in remote locations more than 30 minutes from definitive care and/or rapid transport. The BSA WFA curriculum teaches skills required for medical emergencies in the remote locations and how to manage acute situations.
Who is it for?
Youth over the age of 14 and adult Scout leaders are encourage to take the course. The course meets the requirements for the Advanced First Aid elective in the Venture program.
What is taught?
Patient assessment
Chest injuries
Shock
Head (brain) and spinal injuries
Bone and joint injuries
Wounds and wound infection
Abdominal problems
Hypothermia
Heat problems
Lightning
Altitude illnesses
Submersion incidents
Allergies and anaphylaxis
Wilderness first-aid kits
Scenarios
What does it cost?
The cost for the 16 hour Wilderness First Aid Course and 3 hour CPR/AED Course is $60 and is administered by council volunteers who are instructors with the Emergency Care and Safety Institute.
How can I attend?
<Link coming soon>
For more information: