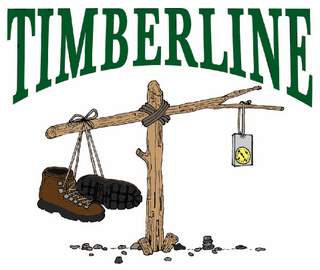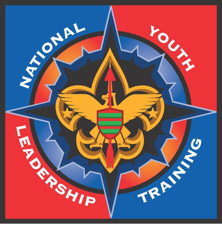 Click Here for 2018 Schedule and Registration
Be sure to register early to qualify for a $30 early bird discount!!!

National Youth Leadership Training (NYLT)
NYLT is Scouting at it's best as part of a Timberline troop!

NYLT prepares youth for future adventures in life like the picture on the left where Chandler Lemon and Lance Lemon went mountain biking at the BSA National Jamboree. While serving as a missionary for The Church of Jesus Christ of Latter-day Saints, Chandler wrote the following in his emails home.
"It's funny that you were talking about Timberline I was talking with my companion the other day about Timberline and a new missionary that just came out that I did Timberline with. Every day on the mission is just another day of Timberline basically, trying to communicate effectively, setting a vision, and making goals to fulfill the vision. Timberline is probably one of the biggest things I miss from home! I love timberline and everything it did for me. People ask what the best thing I did before my mission to prepare and I would definitely say it is Timberline!"
"Regarding Timberline, it's probably one of the best things I could have ever done for a mission prep, there isn't a day where I don't use one of the skills I learned. It has made a lasting impression on my life! It's the best! I love it! Just scouting in general has prepared me so much. Living by the scout out and law every day and trying to be the best missionary I can be has definitely changed me as a missionary."

NYLT - "Preparing today America's leaders of tomorrow!"
NYLT is an exciting, action-packed, week-long program designed to provide youth a positive learning environment where development of leadership skills is at the core. The skills learned are immediately put into practice through a variety of games and activities in a fun environment.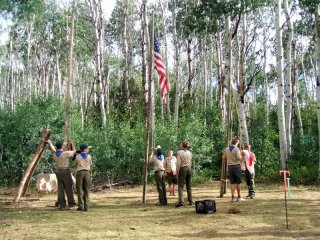 The program is designed for boys age 13+. Boys should have achieved the rank of First Class by the camp date.
Leadership
A major objective of NYLT is to give participants a working knowledge of advanced leadership skills, and help them relate these skills to their home and troop responsibilities. Scouts also have a wide range of opportunities to share ideas and experiences with Scouts from other troops. Leadership requires vision, goals, planning, and team work. These are taught throughout the week in various settings including presentations, games and hands-on experiences. The skills learned during the course also help prepare Scouts for fatherhood and a lifetime of leadership roles.
Modeling a Home Troop as a Timberline Troop
An NYLT course is set up to represent a month in the life of an ideal Boy Scout Troop. Like the Troop, NYLT participants are assigned to a patrol of usually 4-6 boys. The course emulates the first 3 weeks of the month, complete with Patrol Leader's Council meetings, Troop meetings, Patrol meetings, and planning for a big Troop event (the 4th week). Incorporated throughout the course are a wide variety of games and activities that build individual skills and confidence, and also builds a patrol into a strong team. Scouting is a boy-led program, and this helps put the "boy" more strongly in charge.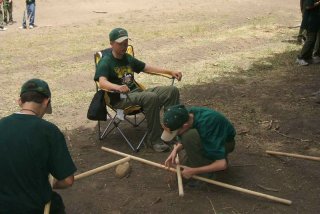 The course is directed by a staff of youth leaders and instructors who work closely with their adult advisers. Scouts and their patrols get an opportunity to practice and experience leadership skills first-hand.
Scouts who have completed the National Youth Leader Training course return to their troops with a toolbox of leadership skills that enables them to better understand their role as someone who can and should shape the direction of his troop.
"Each Scout returns home knowing not only how the troop functions, but why," said John Walker, a Scoutmaster at the Houston pilot course. "He is better equipped to communicate with boys and adults, to plan, to help the troop function as a high-performance unit."
See October 2004 of Scouting Magazine A New Vision of Youth Leadership.
Cancellation policy - 100% refund up to 30 days prior to the start date for the Troop. If another boy replaces the boy that cancels, then a full refund will be given.
Thank you for registering for NYLT. You are going to have a great experience as part of the Timberline Troop for which you just registered.
For youth interested in serving on NYLT course staff, it is by invitation only. Staff are selected from participants who have graduated from the course. If as a participant you are interested in serving on a future course staff, please express interest to your course Scoutmaster.
If you have questions, please call the Scout office at 801-437-6222.